Choose a placement at INVVU, and you will have the opportunity to experience projects right across the spectrum of the built environment.
We offer short and long term options, tailored to each individual's construction interest within the context of a truly multidisciplinary practice. It doesn't matter if you don't know your preferred discipline at the outset; you'll be able to see what happens across project management, site surveys & investigations, civil & structural engineering, architecture and mechanical & electrical services and to get a feel for where your skills might fit.
Senior staff members will ensure you enjoy a fully-rounded experience, covering documentation, drawing works and construction admin.
For longer placements, there may be the opportunity to work on live projects and gain a deeper level of experience; it all depends on where you start and where you might want to go.
Why not contact us now for more information on your potential work experience programme. We consider all enquiries and look to cater for all applicants, subject to availability.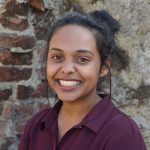 "I wasn't sure which area of construction I wanted to work in until I started my work experience placement with INVVU, I loved my time so much with the company that I'm now an apprentice Civil Engineer – and I love it!
For me, being an apprentice is not just about a certificate or getting paid, it's about getting practical work experience, learning how to plan work/meet deadlines, understanding your customers, and learning how to present yourself and your work – it's given me a clear and solid career path." Esraa Hassanain