We are always looking to invest in graduates and are pleased to offer a uniquely diverse work plan, along with a competitive salary package.
Because we cover a fully integrated service, covering project management, site surveys & investigations, civil & structural engineering, architecture and mechanical & electrical services, we can give you wide-ranging access to a wide variety of disciplines and stakeholders to support your future progression.
We also champion innovation and sustainability across the built environment and have access to the latest cutting edge technology.
We are members of various associations/institutions and have responsibilities via these bodies in relation to Codes of Conduct.  We belong to: the Institute of Civil Engineers (ICE), the Institute of Structural Engineers (IStructE), the Institute of Engineering Technology (IET), the Charted Institute of Building Services Engineers (CIBSE) and the Charted Institute of Builders (CIOB). We can therefore assist with any membership queries along the way.
Finally, INVVU has a structured in-house mentoring scheme including the ICE Approved Training Scheme for our graduates and technicians to achieve CEng and IEng status, respectively.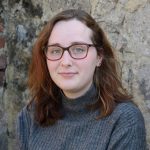 "INVVU has given me the opportunity to get first-hand experience within industry. Although I have started during the midst of the pandemic, I have still received lots of training and support. All the staff are very welcoming and friendly, all around it's a great company to work for." Stephanie Mcclellan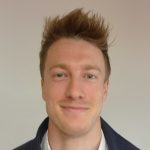 "I've learned so much from my placement at INVVU. As well as putting theory into practice, and gaining good insight into the daily workings of a construction consultancy, I've also been able to make a significant contribution to the work we do. It puts me in a great position in terms of career prospects once I've completed my studies." James Robinson
Candidates must have:
Either achieved a degree in a construction related or engineering discipline
Or be studying a degree in a construction related or engineering discipline
Contact us now to find out more or take a look at our work experience placements.