Tunstall Road – Retaining Wall
Project outline:
Demolish the existing kerb line and design a new highway retaining wall, with modified footway and handrail.
Location:
Sittingbourne, Kent
Client:
Kent County Council
We provided:
Project management services
Site surveys & investigations
Civil & structural engineering services
Architectural services
Mechanical & electrical services
Key collaborators:
Kent County Council – our clients
Walker Construction Ltd UK – who carried out the construction works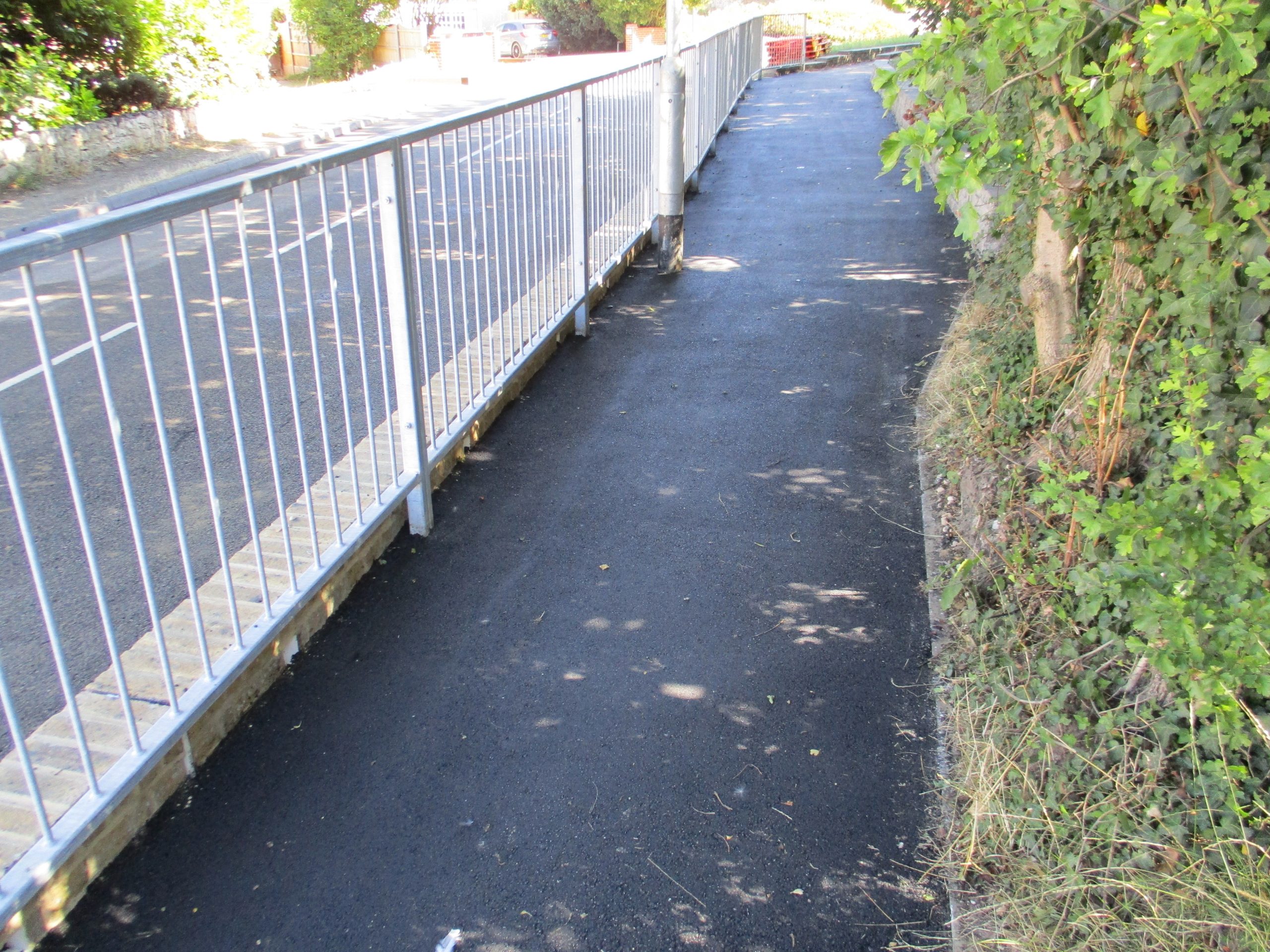 We were contracted by Kent County Council to undertake the Principal Designer role in the construction and installation of a new brick retaining wall on this busy residential road. This would allow for footpath improvements and better pedestrian access to a local Primary school.
About the works:
This was a tricky site, as it was adjacent to an electrical sub-station, meaning underground high voltage cables posed a significant risk to the construction team during the works.
To mitigate these risks, we carried out detailed 'buried services' searches, undertook CAT and Genny scanning, and instructed the contractor to complete trial holes to trace and locate all buried services within the vicinity of the works. We also reviewed design documents, prepared and issued a Designer Risk Assessment and the necessary pre-construction Information document on behalf of the client.
An unexpected challenge overcome…
We found that a careful redesign of the retaining wall foundation was required in order to overcome potential issues with shallow services. This was undertaken by our in-house structural and civil engineers.
Once construction was underway, we undertook weekly site visits to ensure the highest standards were met, both in terms of health, safety and welfare and of overall quality. Any issues identified on site were reported back to Kent County Council.
On completion and handover of the project, we prepared a detailed and comprehensive Health and Safety file in collaboration with Kent County Council and Walker Construction (UK) Ltd.
Praise for our work:
Everything ran smoothly, with local residents praising how the works were carried out swiftly with minimal disruption. The project was completed two weeks ahead of schedule, keeping road closures to a minimum and saving the client time and money.
Need help with your project?
Contact us to see how taking a joined up approach could benefit you.