Tonbridge Station Ticket Office Refurbishment
Project outline:
Design, full strip out and refurbishment of the ticket office area at Tonbridge Station, including a new kitchen area for the staff mess.
Location:
Tonbridge, Kent
Client:
Southeastern Railways
We provided:
Civil & structural engineering services
Project management services
Architectural services
Site surveys & investigations
Mechanical & electrical services
Key collaborators:
Southeastern Railway – our client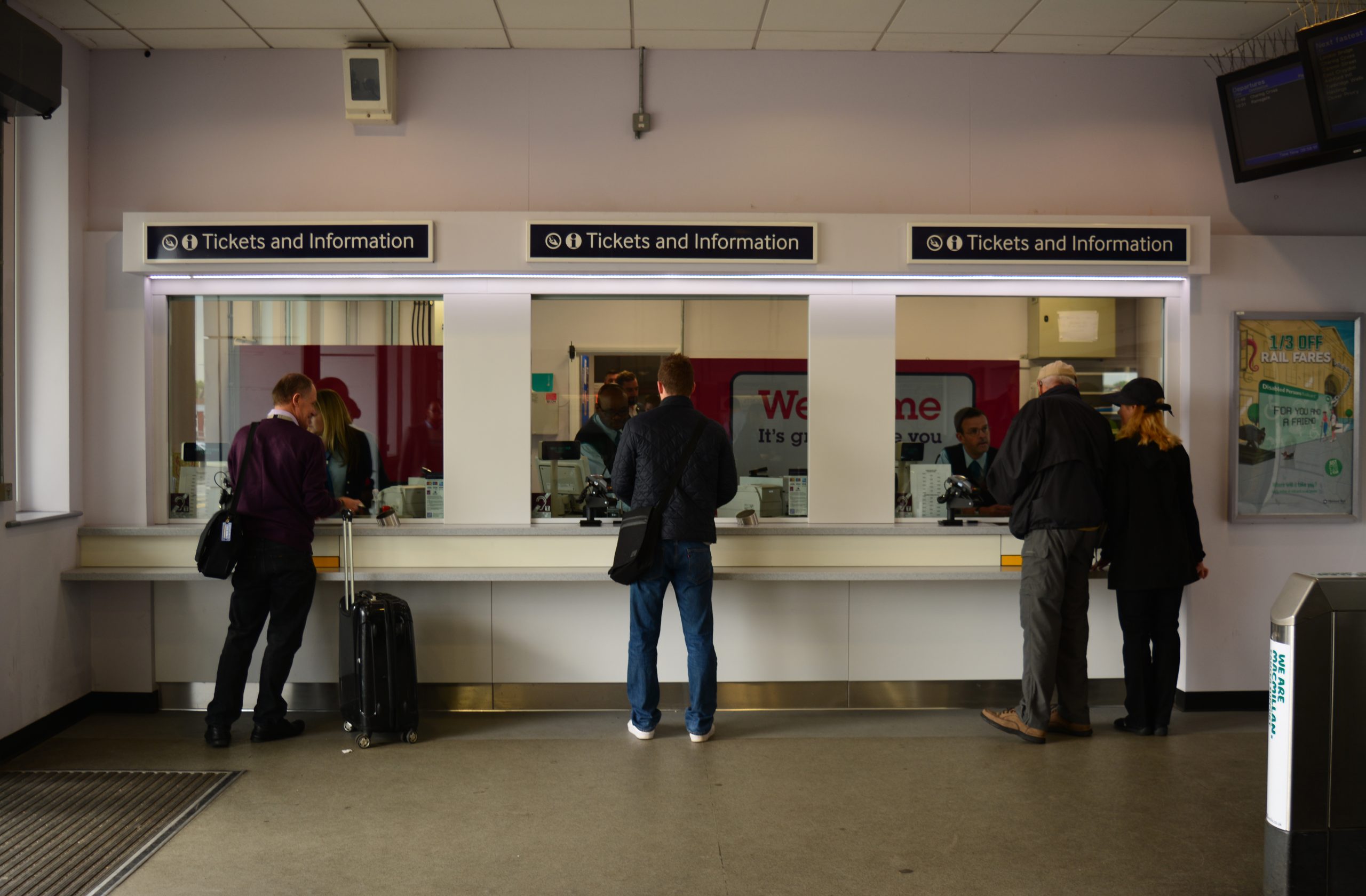 We were contracted by Southeastern Railways to develop the GRIP 3 – 4 design stages of a refurbishment of the ticket office area at Tonbridge Station. We were then further contracted to undertake both the Principal Designer and Project Management Support roles during construction. This involved bespoke design services and liaison with the specialist ticket office manufacturer.
About the works
The main refurbishment works consisted of a full strip out of existing finishes, including the removal of asbestos from the ticket office ceiling void, creation of structural openings to accommodate new windows and installation of a new kitchen area to the staff mess.
All ceiling, wall, and floor finishes were upgraded along with a full mechanical and electrical services upgrade to enhance both staff and passenger experience.
A temporary ticket office was provided during the works to enable the station to function as usual.
Need help with your project?
Contact us to see how taking a joined up approach could benefit you.