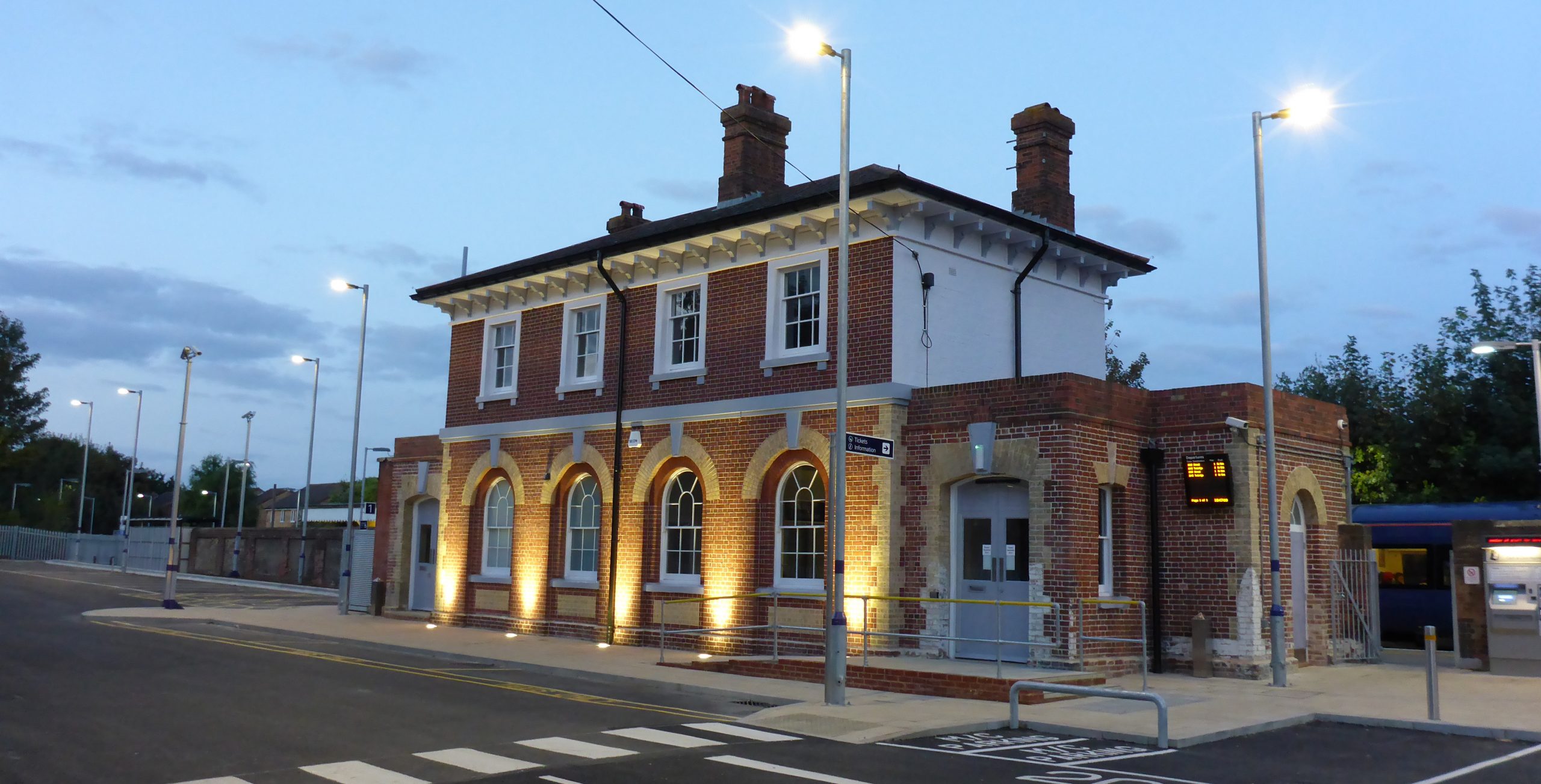 Snodland Station Refurbishment
Project outline:
Design and project management of the refurbishment of Snodland station as a revitalized 'transport interchange' for the local community.
Location:
Snodland, Kent
Client:
Southeastern Railways
We provided:
Civil & structural engineering services
Project management services
Architectural services
Site surveys & investigations
Mechanical & electrical services
Key collaborators:
Southeastern Railways – our client
Advice and assistance were provided by:
Department for Transport
Kent Community Rail Partnership
Kent County Council
Network Rail
Railway Heritage Trust
Snodland Town Council
Tonbridge and Malling Borough Council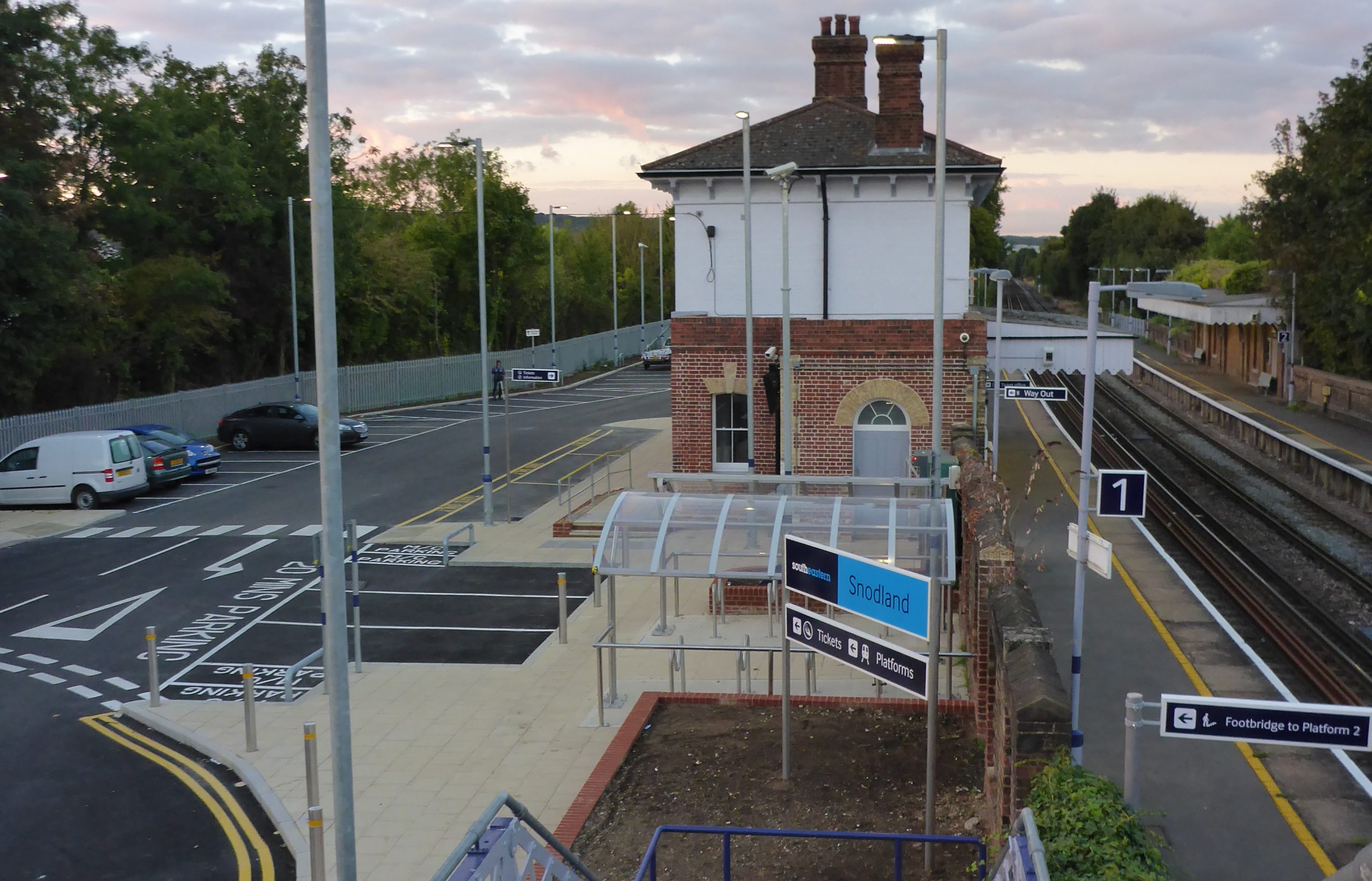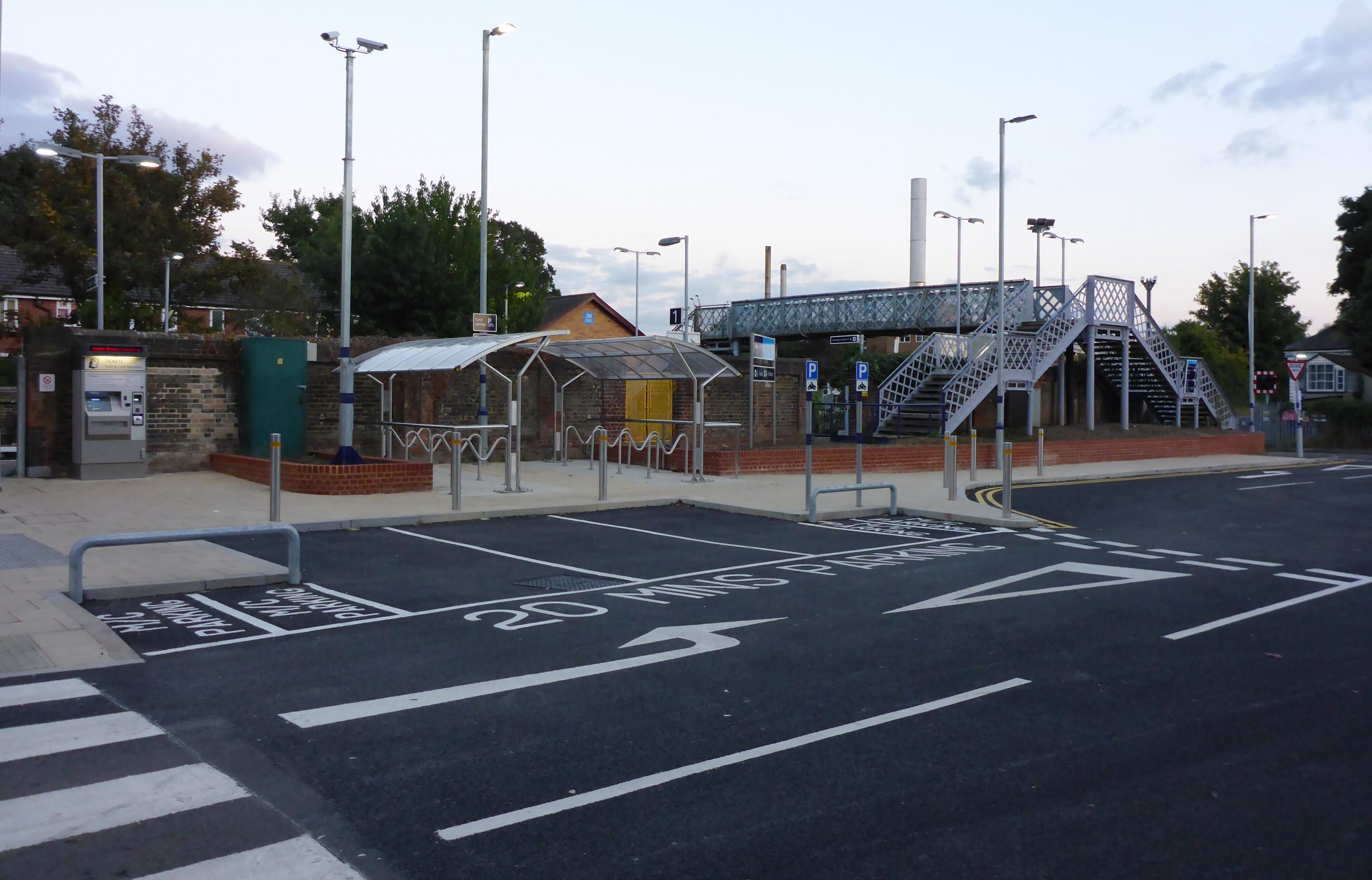 With the introduction of the high-speed services from Maidstone, Snodland Station had seen an increase in passenger numbers of around 30%. In response, £1.1 million was allocated for the refurbishment of the station and forecourt, funded jointly by the Department for Transport (via their National Station Improvement Programme), Kent County Council (via their Local Sustainable Transport Fund) and the Railway Heritage Trust. As well as designing the project, we also successfully managed the scheme from feasibility to completion.
About the works:
The refurbishment required a sympathetic upgrade of the listed building, and stakeholders were pleased that the Listed Building Consent application went through with minimal comments.
Once consent was granted, the modern blockwork walls were removed to open up the interior and create a spacious new booking hall and waiting room. The brick work was cleaned, the tuck pointing reinstated, and the coving repaired. Window sashes were replaced to match the original fan light design and new skirting was installed to echo the original pattern found during research and surveys.
Attention to detail…
A reclaimed fireplace was sourced for the building, restored and installed with encaustic tiles. A plan of the building was then printed, framed and hung above the fireplace – a nod towards the architectural history of this listed building.
Complementing these historical features is a new modern ticket office and real-time information screens. Passengers also benefit from step-free access to the ticket office, new seating and an accessible toilet.
Outside, the car park was extended with 37 additional spaces – including two accessible spaces – and better access for buses, cyclists and pedestrians. A new CCTV system and lighting were also added to improve security.
Throughout the project lifespan, we provided a single point of contact for all stakeholders, chairing fortnightly progress meetings and weekly informal client updates. We also undertook commercial management of the contract and carried out weekly site inspections – among other tasks.
The building was officially opened in October 2016, when MP Tracey Crouch unveiled a special commemorative plaque. She commented: 'It's fantastic to see that after years of being closed the station ticket office is now in use again for passengers. This is very welcome investment to the town of Snodland.'
Praise for our efforts:
According to key stakeholders, the project was 'delivered to an outstanding level'. Network Rail's Mike Smith added that 'the rebirth of Snodland is a great example of how the railway industry can work with local partners to the benefit of the people.'
Need help with your project?
Contact us to see how taking a joined up approach could benefit you.