A217 Brighton Road, Infiltration Testing
Project outline:
Investigation and survey works to explore potential flooding risks and consequent road safety implications on a busy 'A' road in Surrey.
Location:
Brighton Road (A217) Banstead, Surrey
Client:
Surrey County Council
We provided:
Project management services
Site surveys & investigations
Civil & structural engineering services
Key collaborators:
Surrey County Council – our clients
Walker Construction Ltd UK – who conducted the works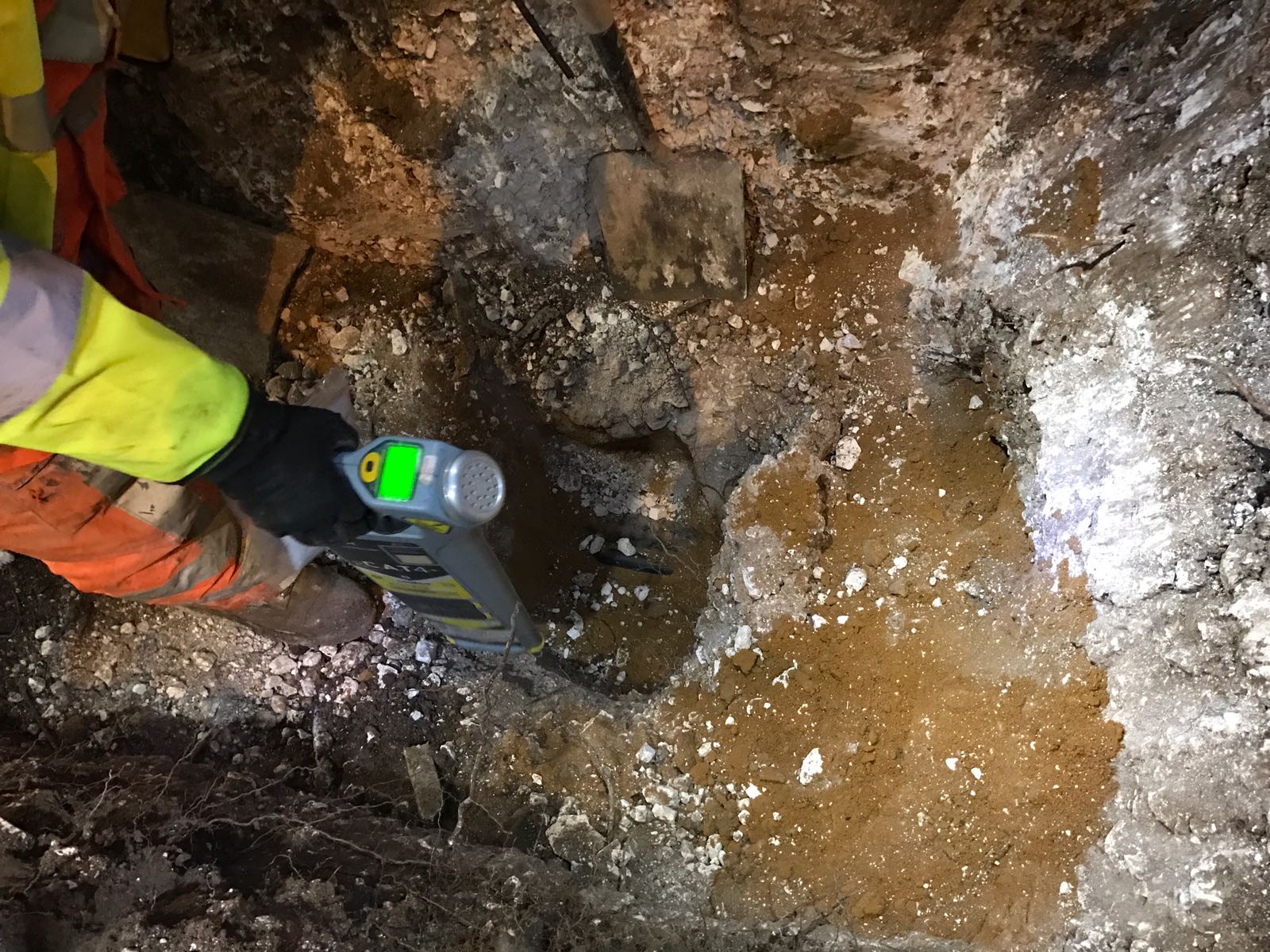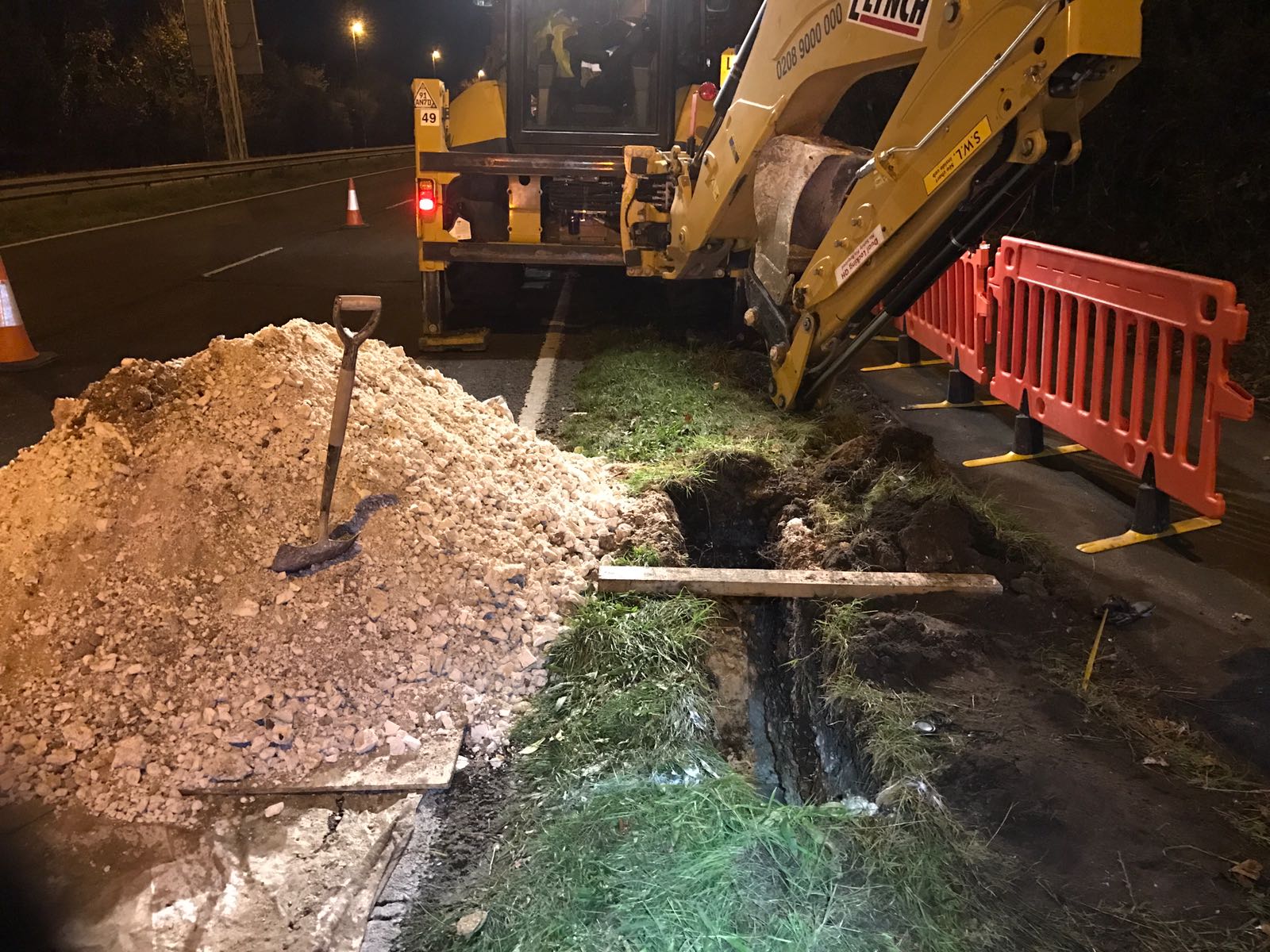 We were appointed by Surrey County Council to supervise and undertake investigation and survey works on the busy A217 Brighton Road in Banstead. They were concerned about potential flooding risks and the consequent safety implications on that route, both through significant traffic congestion and threats to the longevity of the road surface.
About the works:
The main task was to excavate trial holes in agreed locations, undertake infiltration tests and then reinstate those trial holes, leaving the site is a sound condition.
Before excavation could start, we reviewed the services plans to see if any cables were running through the area. We also CAT-scanned the area to be doubly sure of avoiding any cable strikes. We then obtained a permit to dig, authorised by the Site Supervisor.
Delivery tankers then discharged water into the excavated trial holes, enabling us to commence the soakage test to BRE365 standards.
Following the works, reinstatement was completed, and we prepared an in-depth report which detailed the opportunity for introducing 'soak ways' adjacent to the A217 to help alleviate flooding issues. This led on to us designing a series of options for Surrey County Council.
Overall, this scheme shows how we can arrange and manage large survey projects on site using our own engineers, while also arranging Traffic Management.
Need help with your project?
Contact us to see how taking a joined up approach could benefit you.